Release the Beasts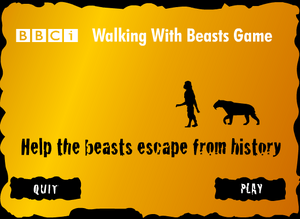 | | |
| --- | --- |
| Creator | Ingozi[1] |
| No. of players | 1 |
| Type | Maze |
| Platforms | Online |
| Availability | Available |
The Release the Beasts is an online game made by the BBC to promote Walking with Beasts.
Gameplay
You play as a Leptictidium and your objective is to escape a warehouse while attempting to free several other beasts in under 3 minutes. There are three animals in total that you can rescue.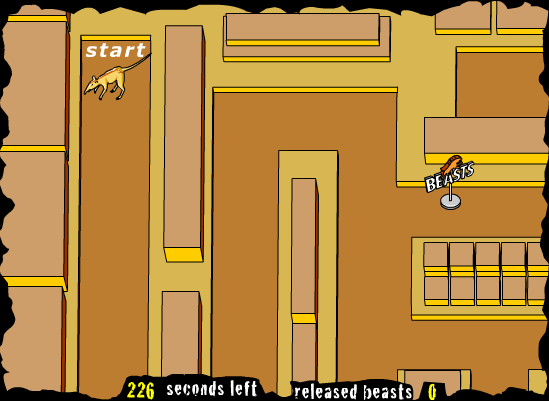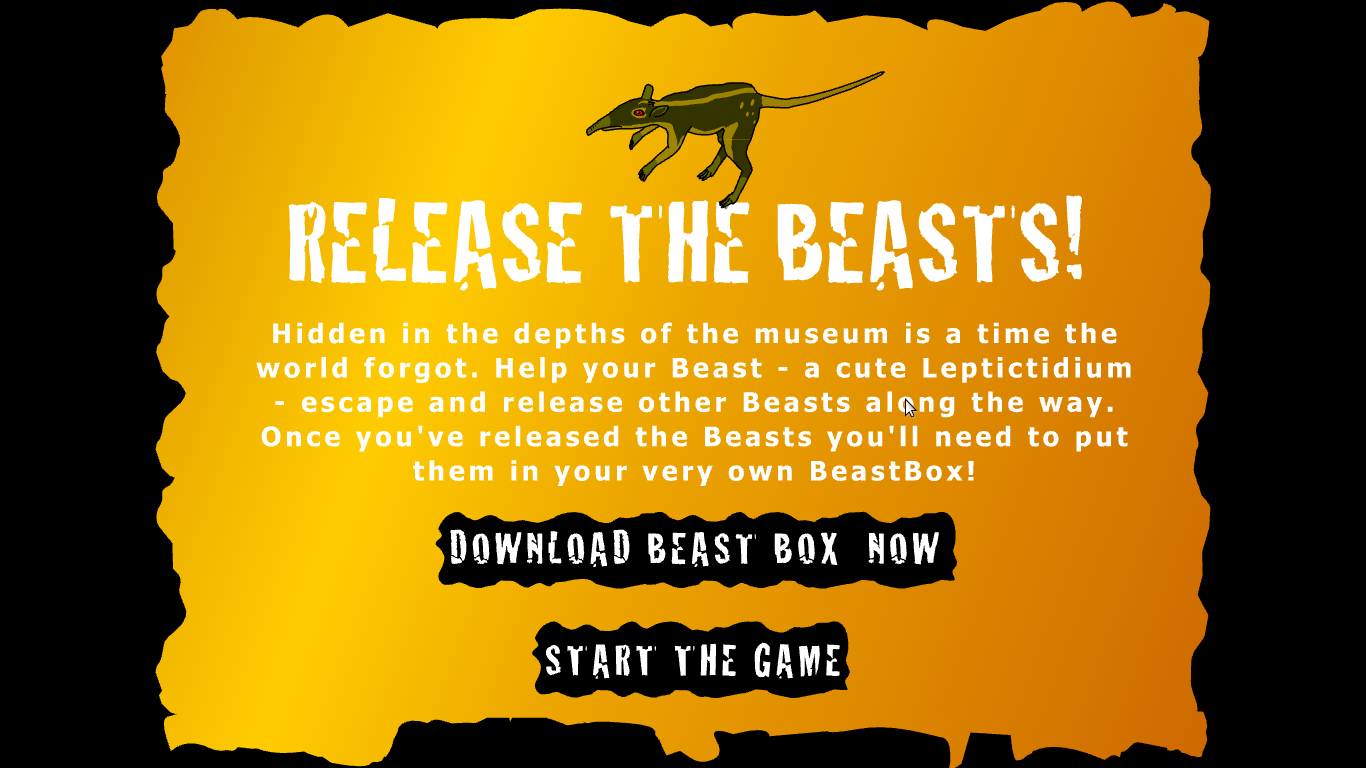 Upon winning the game, the Leptictidium and any creature you rescue can be downloaded to be viewed in the software Beast Box.
Animals
External links
References